MASTER Li & CAPTAIN CLOGIRON'S ANSON ENGINE MUSEUM   TRIP. Part 2
Just to prove we saw steam in action above is the 1872 Fowler beam engine in action.
Also on display was this huge model of the Poynton area in 1901, to a scale of 1/ 800th. I had not realised Poynton was such a coal mining area as it is very Hoity Toity nowadays, a bit different from Goldthorpe (Where they burnt Maggie in effigy)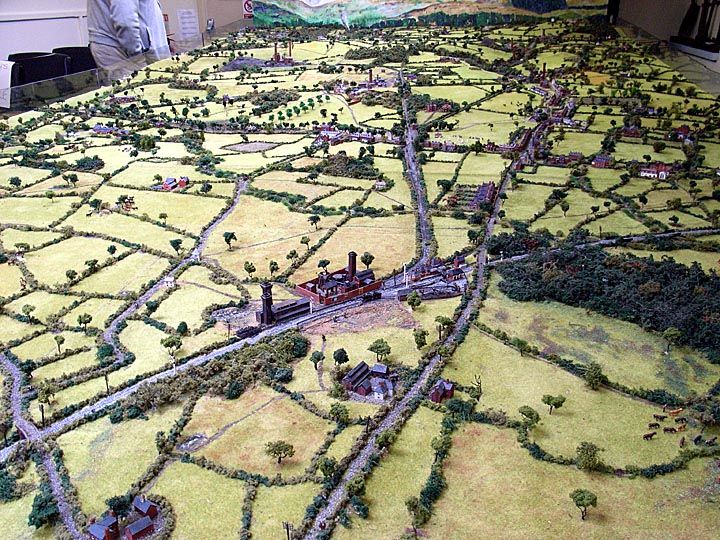 Overall view of model.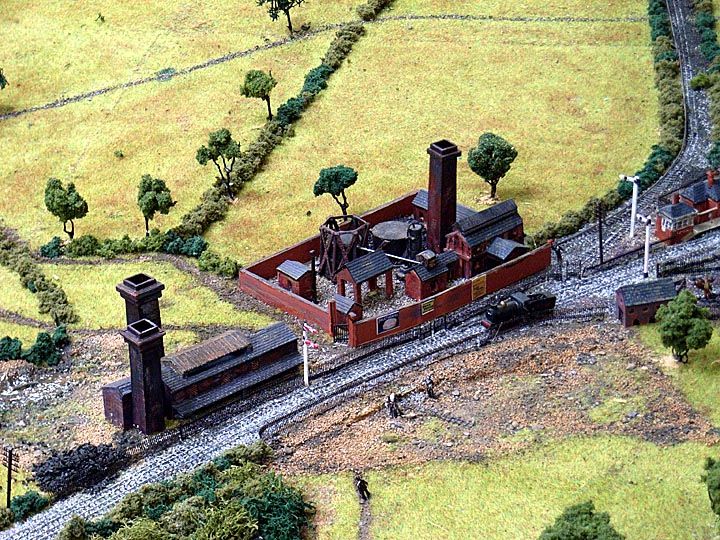 The colliery in the foreground. It is about 2 inches long.
More Collieries