A Gothic, Be-corsetted, Stiletto Heeled Vamp of The Clogiron Appreciation Society ?? 
No. it's the proprietor of Kinky Korsets, Maris Piper  herself.  modelling  the outfit  she intends to wear at the The Embalmers and Morticians Annual Ball at Vasey Castle.
'Avengers' afficianado's will recognise it is based on Diana Rigg's outfit she wore in the  ' A Touch of Brimstone" espisode.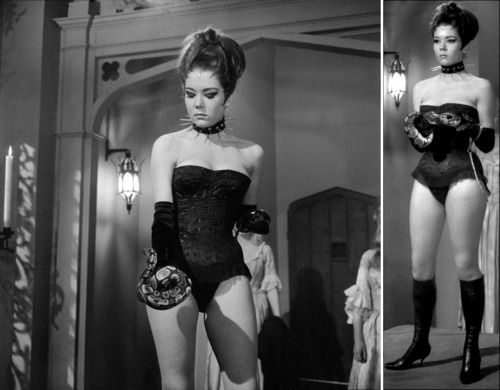 'Kinky Korsets' customers will be able to buy made to measure replicas from the beginning of March.