Kahlila Gibran:—-Temporal Traveller
Mrs Una Persson, Doyen of Time Travellers is staying with Kahlila Gibran for a while on business concerning The Guild of Temporal Adventurers. We picture her in Kahlila's workshop showing her amazement at the number of tools and machines it contains in such a small space.
I was in the Mason's Arms with Kahlila and Mrs Una Persson at the weekend. We were in the snug as Kahlila was dressed up for once, even had her artificial nails on, the ones with the Yorkshire Rose on.
Kahlila and me were having our usual, Mrs Persson was drinking mead, something she'd acquired a taste for when she was back in the Viking era in York. Luckily Pat O'Flanneler keeps a stock on for the Dark Ages Renactment Group that have their monthly meetings in The Mason's Arms. Frighten you to death if you meet them unexpectedly with them being all dressed in fur with steel helmets and bloody great swords.
Anyway, Mrs Persson was showing me the Chrononauts Handbook full of essential advice for time Travellers. One of the main things is to avoid anachronisms,as they will be a dead givaway.
She allowed me to post this picture from it illustrating a definite NoNo.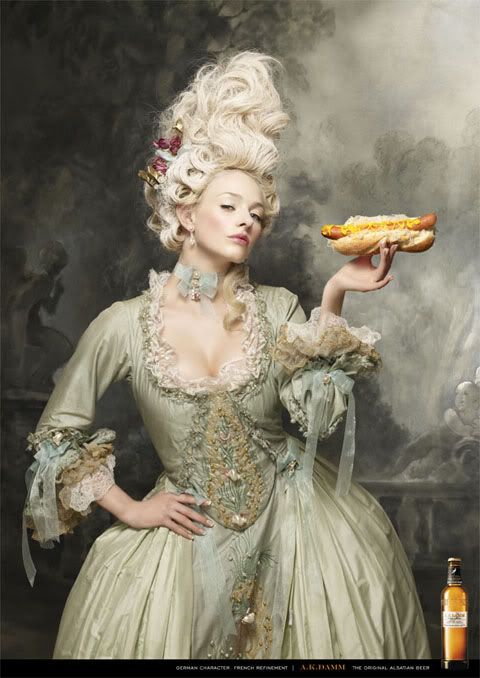 All Mrs Persson takes with her is a very small digital camera and a small Weta Ray Gun. The later is used only to incapacitate and not to kill as if someone is killed in the past it could change the whole of history and Tim Berners-Lee might not be born and then where would we be??
Mrs Persson's Victorious Mongoose small Ray Gun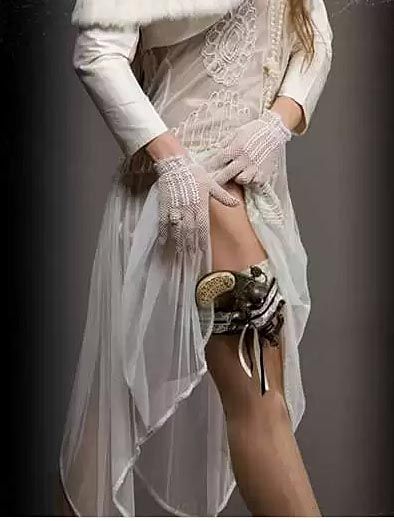 Mrs Persson's miniature digital camera
Mrs Persson let me have this picture to show you what results she can get. It is of Kahlila in 1540 at the Court of Henry VIII when Henry had just divorced Anne of Cleves and was looking for number 5. Kahlila was favourite but made her escape back to her own time and Katherine Howard was the lucky girl and was parted from her head a couple of years later. Mrs Persson was with Kahlila posing as her lady in waiting.