Captain Cloggy is a gnarled old Yorkshireman who lives in the legendary village of Royston Vasey. Loves Mechanical things and Steam and has a weakness for hats, corsets and Antipodean ladies. NB. All images are copyright of the original creator --------------------------------- Message Cloggy
HERE
Click HERE for Tumblr Contact
April 16, 2013
April 16, 2013
STEAMPUNK
Finely detailed Steampunk landscape
Click Picture or HERE for source.
April 15, 2013
DIESELPUNK
Long time since I featured a Cord, but they are not the same without those big outside exhausts are they??.
April 15, 2013
BUSTLEPUNK
A  great picture for we connoisseurs of Stripey legs.   Nice stone fireplace too.  
April 15, 2013
DIESELPUNK
Biplanes and Airships and a stream of shell cases—-
April 15, 2013
Drucilla would have nothing to do with modern gadgetry and found her Hourglass accurate enough for her needs. Here she is timing in Edgar, her pet raven, in the annual South Emsall to Royston Vasey Pigeon Race in which Edgar was allowed to take part with a suitable handicap.
April 14, 2013
STEAMPUNK on The BEEB !!!!!
Thanks to http://freezers83.tumblr.com/  for tipoff
April 14, 2013
STEAMPUNK
Lucky Girl, getting the chance to cab this loco.
From HERE

April 14, 2013
DIESELPUNK-Unstreamlined Steam
One loco that I have always had a soft spot for is the 141 R of the SNCF. I had a spell when I saw a lot of pics and videos of them at Railway meetings and fell in love. That powerful shouldered look does it I think. As an engineer I have always gone for the Simple,Strong and Does It's Job philosophy and the 141R is the epitome of that. If only the US loco builders had built us 600 to the UK loading gauge at the end of the war. Incidentally the loco in 'Red Shoes' that runs over the ballerina is a 141R. Some great shots of it starting away along The Corniche.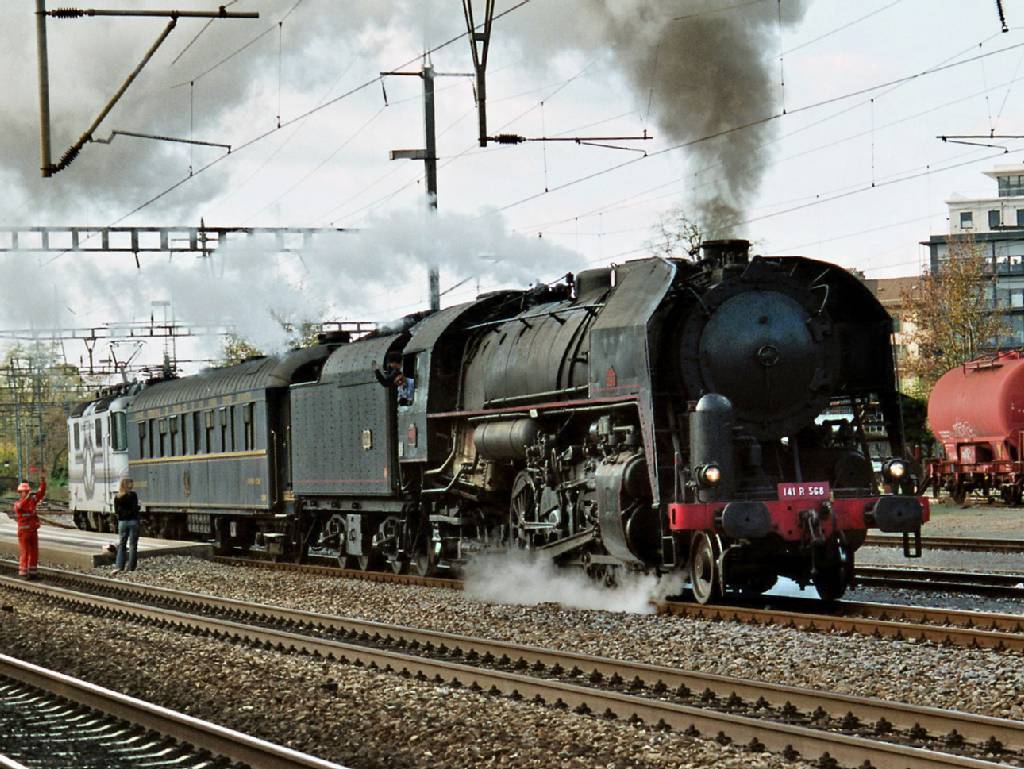 April 14, 2013
STEAMPUNK/GOTH
This young lady is hovering on the border between Goth and Steampunk with elements of both. Nice Leather Corset.
Bump sans grind

With her delivery of deliciously snarky lines like last night's "what happens when the non-existent bumps up against the decrepit?"...

"

The moon did not become the sun.
It just fell on the desert
in great sheets, reams
of silver handmade by you.
The night is your cottage industry...

"

Run DMC-eh

I just filed my first DMCA Copyright Notification with Tumblr. Some a**clown decided that it would be appropriate to include a photo of...